Driving the best business leases in town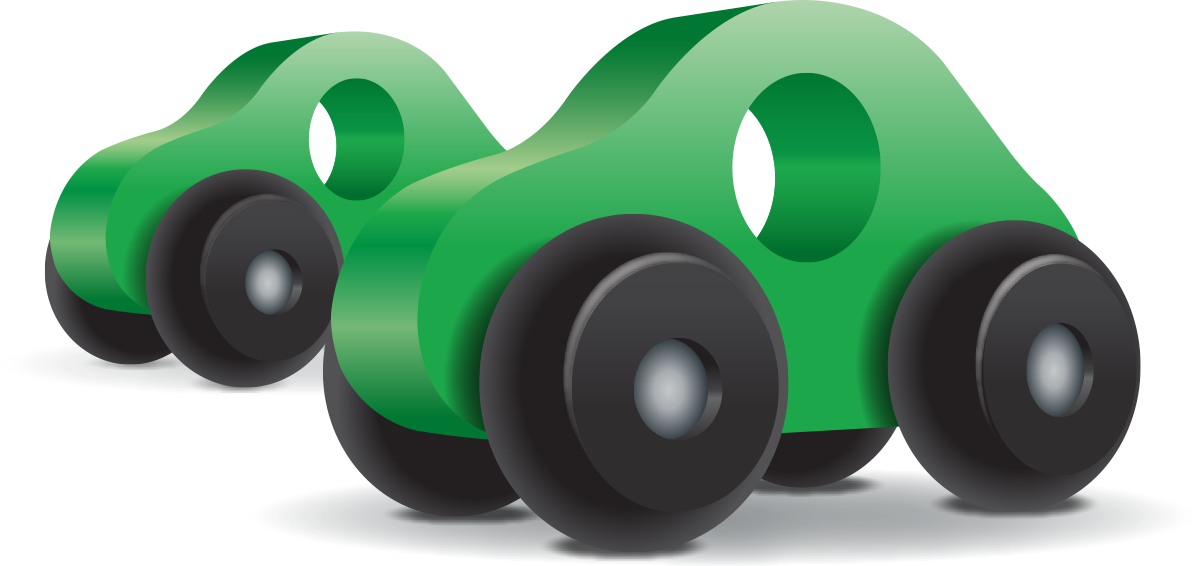 Business lease
The outright purchase of a fleet for your business requires large down payments, full responsibility for maintenance and the eventual challenge of selling the vehicles. If you would rather avoid such constraints, Greenfleets Vehicle Leasing can provide a range of viable alternatives. All of these options provide transportation solutions for your business, at a fixed monthly cost, for an agreed contract period:
Fixed transport costs with vehicle leasing
Fixed transport costs are one of the main advantages of business vehicle leasing. Knowing exactly what you have to pay each month supports efficient financial management and future forecasting. In addition, a large initial down payment is avoided and VAT registered businesses can claim back 50% of Contract Hire or Vehicle Leasing Charges.
Choose the right vehicle for your business requirements
The cost of contract hire is largely dependent on your chosen vehicle and the mileage allowance. To get the best deal, you need to provide us with an outline of expected use. Requirements including load space, typical load weight and average journey duration will enable us to recommend the most suitable options.
We'll request a realistic mileage forecast, which is regularly monitored by your dedicated account manager. This will ensure that you avoid paying more than necessary in monthly fees, whilst minimising the risk of incurring additional charges for exceeding the mileage limit at the end of your contract.
Greenfleets offers a range of optional extras; get in touch to discuss the specific requirements of your business.
Which vehicle leasing option is right for your business?
There are advantages and disadvantages to each option, so the best match will be dependent on the current and future needs of your business, taking into account your financial position.
Greenfleets is proud of our consultative approach. We take time to understand your business requirements and provide advice on which vehicles and leasing options are the most suitable. Our recommendations will be clearly explained and we are happy to answer any questions.
Basic price comparisons can be deceptive, so we explore which option will provide you with the best long-term value. If there is a means of reducing costs without compromise, such as pooling the mileage of a fleet to offset a high mileage vehicle, you can trust us to inform you.
What does maintenance cover include?
For fixed cost motoring and accurate budgeting, we recommend taking a maintained contract within your vehicle lease. It is available on all of the financial products we offer and includes the following;
Servicing
Batteries
Tyres
Exhaust
Roadside Assist
MOT
If you take maintenance cover with your lease, be rest assured that the only variable costs during the life of the contract will be fuel and insurance.
What do they say about us?
Testimonials from some of our lovely customers.
Julian MD
South East England
I would like to take the time to thank you and the Greenfleets team for making the process of leasing my car so easy. From start to finish I was dealt with in a very professional and helpful manner. The service was fast, efficient and communication through the application process was really easy. The vehicle arrived, as ordered and a lot quicker than I had expected. I can strongly recommend Greenfleets and would not hesitate to use them in the future.
CEO, Construction & Electrical Systems Company
North West England
We have over 60 vehicles on our fleet. At the end of 2017 it was decided that we would move to contract hire. When we did our due diligence, we found Greenfleets were able to present us with many options at extremely competitive prices. The process of getting a quote and placing an order is extremely straight forward and Sam our main point of contact is always on hand to help from start to finish and provides exceptional customer service. We have after six months just taken our fifth van from Greenfleets, which shows how great we feel their service is. We are looking forward to a very solid working relationship with Sam and the team in the years to come!
Sally
Buckinghamshire
Extremely helpful and no hard sell. Understood my requirements and I really felt they were working on my behalf to get me the best deal on the car I wanted. They talked me through "the small print" having always bought my cars previously and kept me updated whilst the car was on order. Leasing is definitely the way forward and I'll be back to Greenfleets when my car is up for renewal.
Greenfleets customer
They say that moving home and divorce are two of the most stressful activities we may go through in day to day life, but I would suggest another. Replacing your car. It's a big financial commitment whatever way you choose to do it, and normally you are stuck with it for a few years. Paul Driscoll at Greenfleets changed that experience from one of stress to one of pleasure, and with no pressure to commit because he is confident in always being competitive and knows that I might change my mind if I see another car that I prefer, so he gives me breathing space. Being self-employed and VAT registered, the Contract Hire route is a no brainer for me, but it's still a commitment for anything between 2 to 5 years, so I don't want to make a poor choice. I have sourced my last 3 cars through Paul at Greenfleets and have no hesitation in recommending his service, which is always very focused when it needs to be, even though we only actually do business once every 2 or 3 years (he calls me around 4 to 5 months before the contract expiry to begin the process of car renewal choices due to manufacturers lead times). The Internet is full these days of contract hire offers, most of which suggest an incredibly low monthly rental, until you get into the detail when it becomes apparent they are based on ridiculously low mileage, or large deposit sums (8 months in addition to the full term number of months). I even fell foul of a company offering "phantom" cars which seem too good to be true because, well they turn out not to be true (oh sorry that one has gone but we have this one which is more expensive). This doesn't happen with Greenfleets.
Personal and Business Contract Hire customer
Kent
I've spent the best part of a year discussing my lease with Greenfleets, partly due to my indecision and partly due to manufacturer build failings. Throughout all of this Sam has been immensely patient, unbelievably helpful, very responsive, and finally ended up giving me an amazing result. 100% recommended for top quality support, I¹m so pleased I used them